Front End
HTML 5
CSS 3/Bootstrap
Javascript/jQuery
Back End
Node.js/Express.js

MongoDB

DevOps
I have a batchelors degree in Computer Science and over 20 years experience in the tech industry. Now I'm learning web development at freeCodeCamp. (The skills listed above which are greyed out are works in progress.)
I am intelligent, hard-working and ready to add value to your project. Let's get in touch to discuss how I can help you.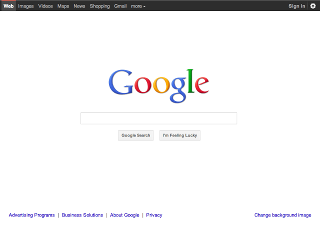 A search engine which I wrote in COBOL one day on my lunch break. It turned out pretty well I think.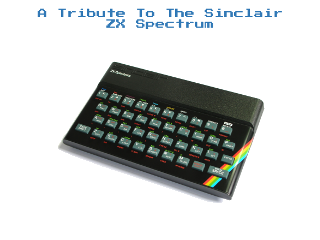 A Tribute to the Sinclair ZX Spectrum
A simple web page I made as a project for the freeCodeCamp front-end certification. It uses Bootstrap 3.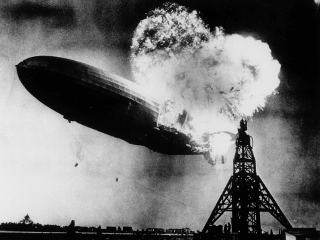 A few years ago I was the webmaster for a promising European transportation startup. It was interesting, challenging work but unfortunately our product failed to pass Federal safety guidelines.
Public Key
For correspondance which needs to be sent confidentially, GNU Privacy Guard is recommended for encryption. This is my public key.

-----BEGIN PGP PUBLIC KEY BLOCK-----
mQGiBEYvZ+sRBADAnPvLCR2OQcVgjywqZVF6VKrW3LCVCf8C5Nj0PbsoB5lnaSCG
PquguPD8Eo80ggGU/8+ROGEnUMfh9KqEnUsxYOeBgDgnFAMGA4QDD+BuGzYNeeVE
qyatDZYf0oZMpFXCwCVbRcswweCTvgMABT5mfQrdbR9j1GkKgkgm+9O75wCg++jo
0jGrhwdNEcXDGUu68Bb29MEEAJavgWH7ViXwYzQ1nq2NbsozGLBemc1/tqOAJh9z
G1tRIp51ECBuONuFaNyY+ihHqpgMvHuuNzTBsATM9YD9RneQWvSr39uzIk9TUEh/
OUsZUqCVuDuc9edop5W6M55doW3NnqRJ0UpbB9iOMG4s08pAV4CDsN5V6iRitpYz
GXZDBACPcW3CjSdrPZuIUR+wRD0M2JZM1ixnpgC3zH9jKMZJr8YcZoeDAqerzEPf
2CZYo2HA5aw7b2J+4pXqVKNHWhZ2+lbUQHmly+75sOnWscGIaGDg+PYTdneqSoTS
fmJDA/QSC9gUt4OOmUUkE2K9xP32kV7kdIh6T3vIQFHJNz+q1bRHSmFsZGhhciBI
LiBWeWFzIChDb25zb2xpZGF0ZWQgQnJhaW5jZWxscyBJbmMuKSA8amFsZGhhckBi
cmFpbmNlbGxzLmNvbT6IYAQTEQIAIAUCRi9n6wIbAwYLCQgHAwIEFQIIAwQWAgMB
Ah4BAheAAAoJECDfXjOpH4663WAAn3WyWs96WsTomoakXaIJo8A/JJsdAKDDpLaX
0TozS5dJ+D490Kb3+r7Oy7kCDQRGL2f6EAgA41HhcH9j80G61/usa/Pv++ee2QIc
LxWkr0xI1I/Vzx0DpfWqsj5tfhbfO6Yr3KfEgfhRwsLEfbnCpNHlZeBec5k0RSxS
0p2wLP5ZLhoRKGdLgdOEgBsRB8IQoRct5ED/98/2D5gKbd0XgErqo2n1+atwTz2b
IykTaV0+IHJAXLSaOPOmDqTlycOlsLa/eBKPOMzyjmyKn3BJrIdZyGO6NWLa2byB
X8njxEhi459KV2ckOCky9xbO5wyESFT94Pm/FVtQVxKjqiR4PyosHGoAqWufDsS1
PyVJoSsDUJvcKw2a5i7xnhPvBsm4NvkKsYMfnRAIQBHucwNNBSsebT9y0wADBQgA
3qfjtPebqnSMLv1/7vs97LjQnWwBLN7T40FS3/EQ4RVOdzEijqvJwGnc7k5lTddo
3L4vGb39P2spj38IHKNYM2LlW9ACR+mcFB3i8udY2PLf/3Qov3cPfjZ01MeIVGev
st1+9ZgwHj4dK7aLJe9leti+p2a+t6iV4KoavCoBT/QLcBqXOfNZQkgO/crbd58+
Zcj8KmEVlq5SHAB+cFnyOdJTXmDTXQKXuWGdymhUoRyPXqfKuqBYTfWfPf0Vs36x
S4UOGhSp/fql0NyvJrOSt5CtTkH6xe3l1wJYquxIlLTsoxQYx8kNlKehtUSbyXB0
X0wIMkPvZGpEk7ixwjHLcohJBBgRAgAJBQJGL2f6AhsMAAoJECDfXjOpH466Z5sA
niVj9izqx0bEvLTdkOu6hr9WKbc0AJ9BGwB335c9YienLolTA2+Xf7/WRg==
=PwC6
-----END PGP PUBLIC KEY BLOCK-----