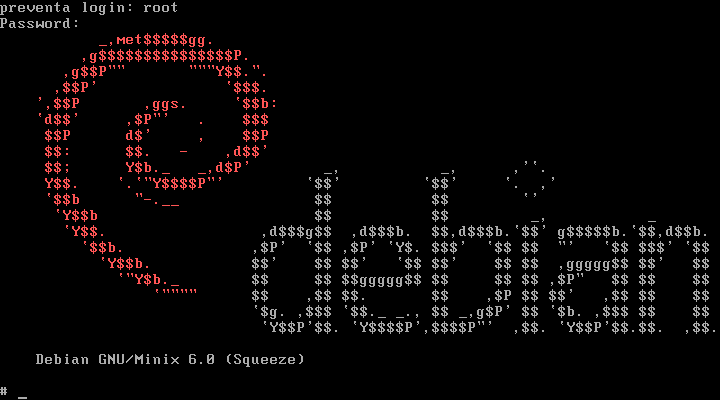 Actually I was at the venue on Tuesday for a little while but my name wasn't in the system either because I has given my name in Unicode or, more likely, I had forgotten to check the "reconfirm" box on the registration form. For some reason Columbia U's DHCP server makes Minix lock up on boot. Also I left my laptops AC adapter at home. Some kind souls lent me their European adapters but they didn't work. (I have a set of international converters. Also unfortunately at home.) So after about three hours, my battery ran out and I had to leave.
So we will pretend that never happened and instead call today day 1. (Wednesday I had some unexpected family stuff to attend to so that doesn't count either.)
Today I first concentrated on tracking down why the boot process was hanging. The culprit seems to be nonamed a daemon Minix runs to do DNS resolution/caching etc. I'm consulting with the Minix devs to see what can be done about this. I added the cool MOTD banner you see above (made by Osmo). And I ported some more GNU software to match the versions in Squeeze. Tomorrow, the biggies—gcc and perl, and seeing if I can get a dpkg binary that doesn't segfault.